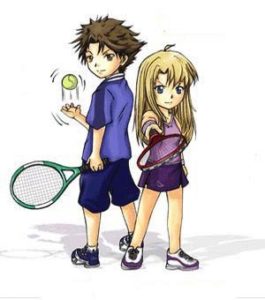 VLTC offers the Total Membership to our youth. This is an annual, once off amount for membership, 1x training per week, activities, club shirt and competitions. The membership follows the school year period. From September to August the next year.
What's included and what is the price?
We offer two variants of the Total Membership Plan. This is for all youth that take part in the training up to and including the age of 17.
Youth Total Membership (1x training/week)
For category:

red

,

orange

,

green

 and 

yellow

Club membership – can play on the VLTC courts as often as you want
Training 1x p/week on the VLTC courts (summer & winter). 35 weeks a year
World Tour or the KNLTB competition
Internal club tournaments such as Rood-Oranje tournament
Club Championships
Participation to the VJK (Veldhoven Youth Championship) – if selected to represent VLTC
VLTC club shirt, which is mandatory for competitions and tournaments
Other fun activities organized by the youth commission such as the WWW tournament, Mini-Maxi matches or Youth Camp

Price: € 35,50 per month (all-in)
(no collection of installments in July and August)

 
The above prices are relevant for year 2023/2024.
For who?
The Youth Total Membership is available to all youth players from category Red up to Yellow that follow any form of training at VLTC.
Training
The training is a big part of the total membership so it is important to register. You will receive an email as soon as it is possible to register for the new training period/season.
The membership runs in semi-annual installments (period September up to and including January and period February up to and including June).
Payment
The subsidy that VLTC receive from the municipality for youth members is included in the price. The membership is deducted in monthly installments. Because no regular training sessions are scheduled in the Holiday season, no amounts will be collected in July and August.
Club membership
The youth membership runs per half year. Registration is possible at all times during the year.
Termination of the membership, which we hope never happens, can be done by sending an email to: ledenadministratie@vltcveldhoven.nl. Cancellation should be done no later than 31 December or 31 July which is then effective as per 1 February or 1 September.
Club shirt
The club shirt is included in the youth total membership and VLTC have an agreement with Sporthuis Olympia for the ordering and payment of the shirts.
Visit Sporthuis Olympia, with your club membership card to fit and/or order your correct size. They will note down all your details and then send the information to VLTC. If ordered, you will receive an email directly from Sporthuis Olympia when you order is ready to collect.
Should you compete as VLTC member in any tournaments or competitions, it is mandatory to wear your club shirt.
Need more information or do you have any questions?
Please don't hesitate to contact or approach us directly. We are always happy to help!!
Our email address is: jc@vltcveldhoven.nl
Last updated: 15 June 2023